As the Bloomberg report of Karachi having the worst public transport system globally got public, heartbroken Yasir Hussain and Amna Ilyas took their disappointments to social media.
According to the report that is based on the study by car-parts company Mister Auto that looked at the transportation system of 100 major cities, Karachi has decades-old buses on which 42 percent of Karachi travelers rely. These buses' roofs are used as a second deck for passengers at times. This worst public transport includes potholes in almost every road in the city, traffic signals are not systematic, and no one follows the traffic rules.
Yasir Hussain and model Amna Ilyas seem voiced their disappointment after the report that Karachi fares the worst out of 100 cities worldwide in terms of public transport.
Taking a sarcastic approach, Hussain congratulated the authorities for adding another "feather to the cap" as the city already grapples with tons of infrastructural pitfalls. He took to Instagram and posted, "Mubarak ho Karachi chalany valon. Another feather in the cap."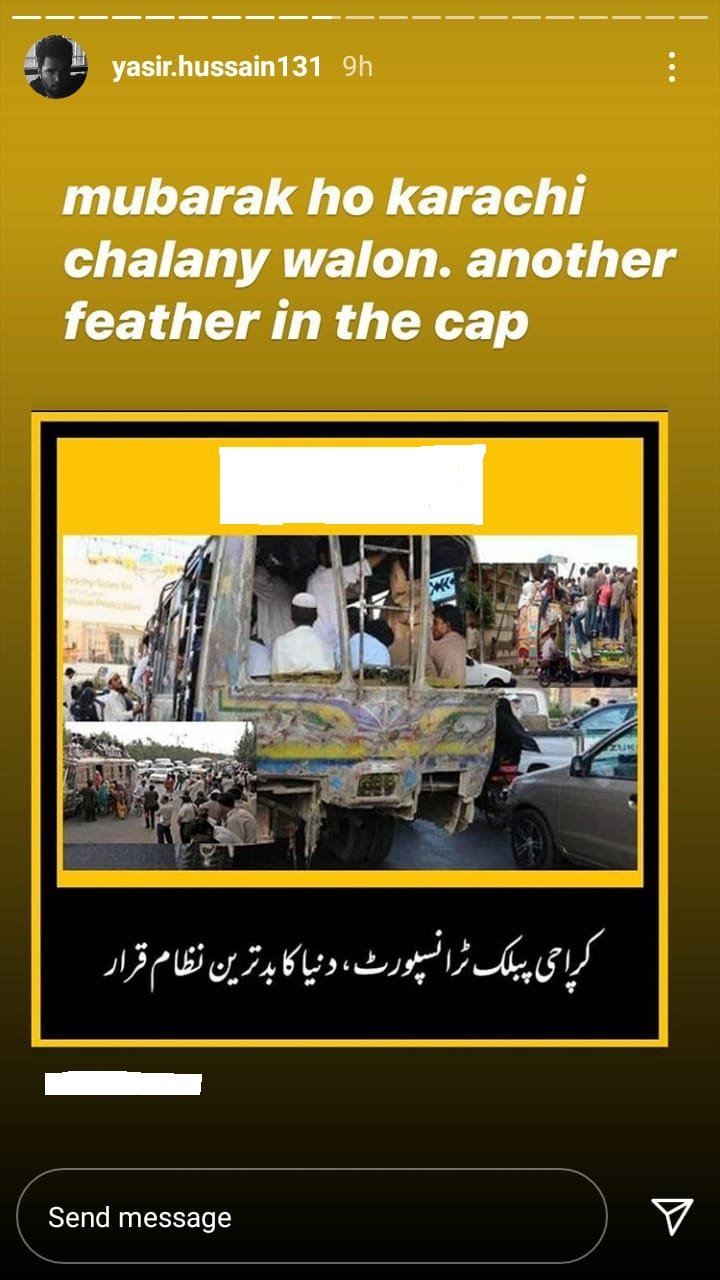 Meanwhile, Ilyas shared the article on her Instagram story, stressing how the news left her despondent. "This made me sad," wrote the model.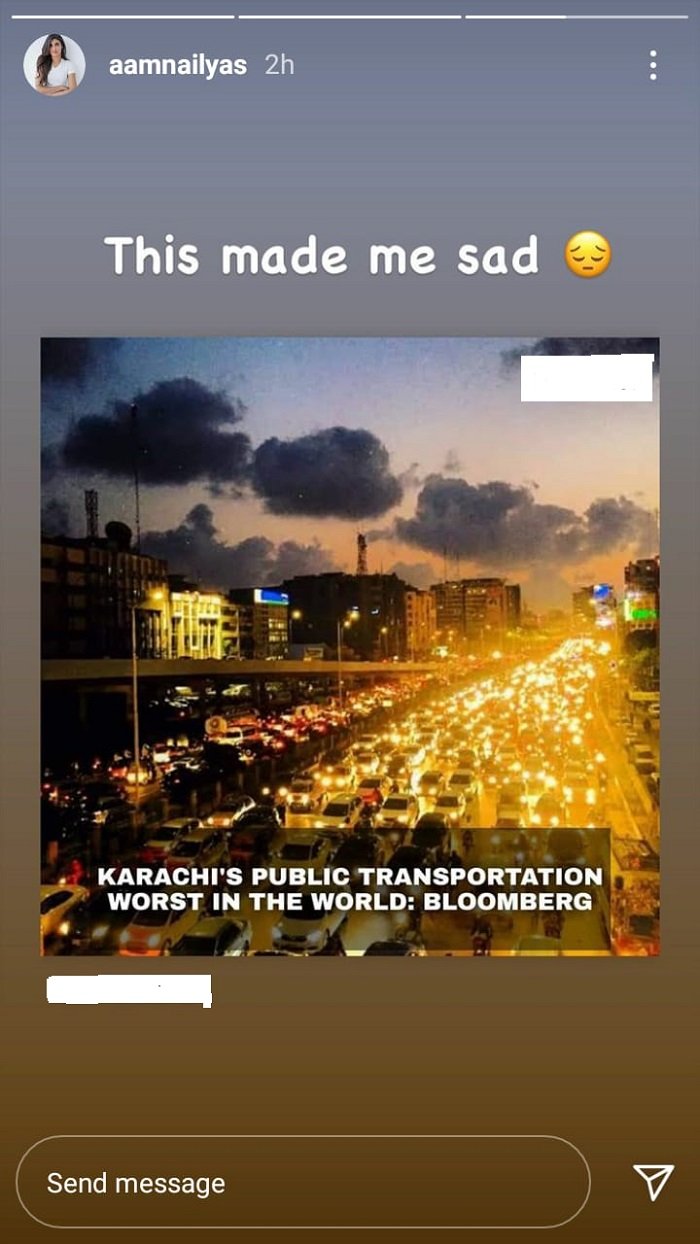 The article reads, "International magazine Bloomberg has declared Karachi's public transportation worst in the world. The report said that Karachi roads are filled with potholes, not all traffic signals are automated, and it's common to see drivers running red lights."
It added, "The Bloomberg magazine also mentioned the chaotic traffic on MA Jinnah Road, saying that the highway, which controls most of the city's traffic, connects the main port to the city, is in very poor condition."
The dysfunctional city's transportation system came under the limelight when this year's record breaking rainfalls flooded several parts of the city for more than a week, in which about 64 people died while 10,000 had to be rescued.
Image source