Special Assistant to the Prime Minister on National Security Dr Moeed Yusuf said on Wednesday Russia supported Pakistan's stance regarding the new political map that is in accordance with the United Nations Security Council (UNSC) resolutions and international laws.
Talking to the media, Dr Yusuf said the objection by India during Tuesday's virtual meeting of the National Security Advisers of the Shanghai Cooperation Organisation (SCO) to the display of Pakistan's political map in the meeting room was overruled.
Read more: Pakistan becomes permanent member of SCO Youth Council
Indian NSA walked out of SCO meet over Pakistan's new map
Indian claim over the new map of Pakistan was rejected in the meeting of the Shanghai cooperation organization. In the virtual meeting of the National security of Shanghai Cooperation Organization hosted by Russia, the Indian representative, Ajit Doval raised the point that Pakistan's new map has included the 'autonomous areas' of India.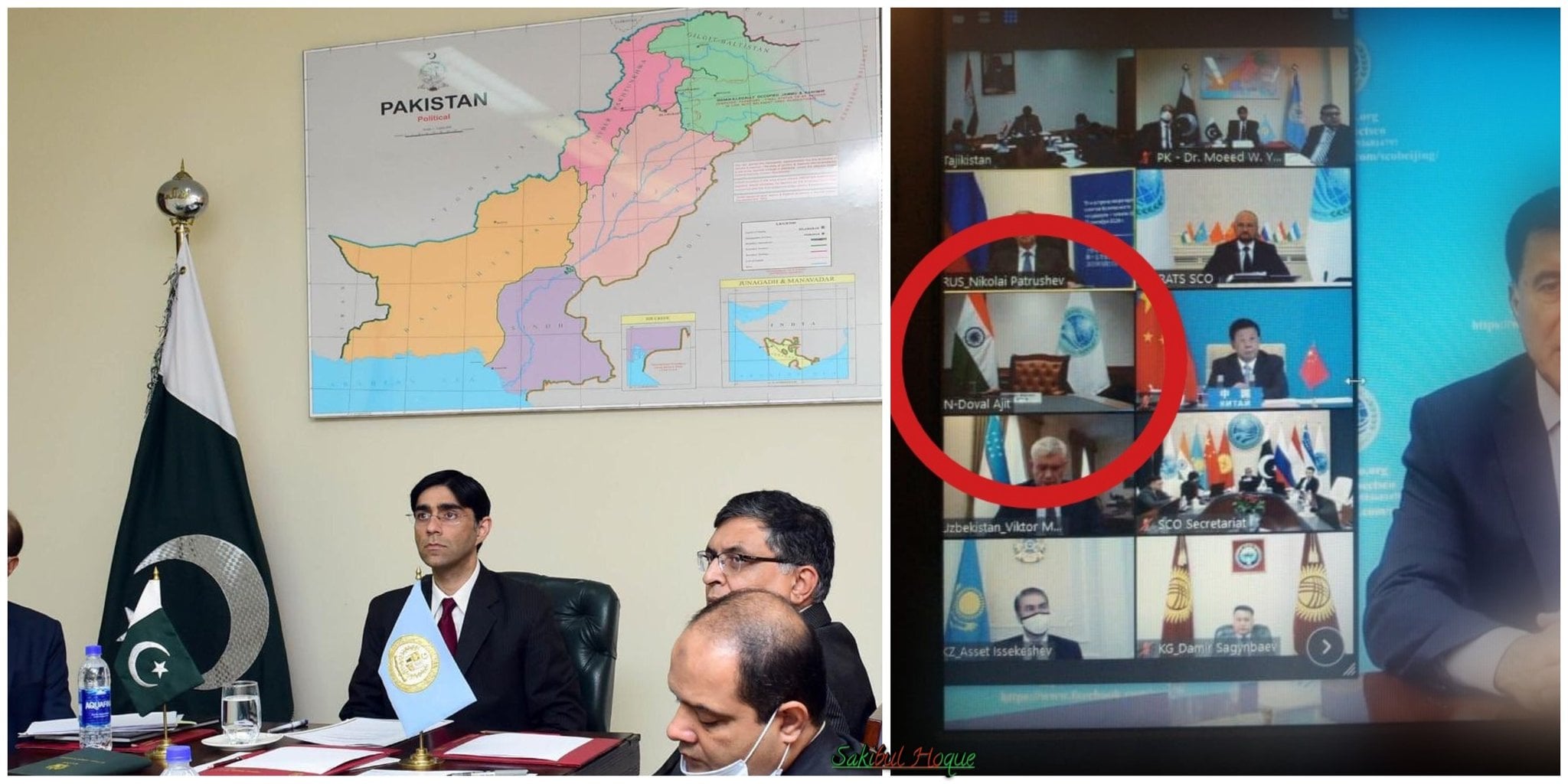 Responding to the objection, the representative of Pakistan, Dr Moeed Yousaf said that according to the international law, India has no legal right to declare Jammu and Kashmir its territory and Pakistan has not included any part of India in its map.
Pakistan informed the secretariat of the Shanghai Cooperation Organization Russia that Pakistan's new political map represents the right of Pakistan and also the desires of the people Kashmir. Pakistan is determined to resolve the Kashmir issue in the light of the Charter and declarations of the Security Council through the plebiscite.
Shanghai Cooperation Organization agreed to the viewpoint of Pakistan. Dr. Moeed Yousaf strictly maintained his viewpoint by the end of the meeting which was highly appreciated and accepted by the SCO.
Dr. Moeed Yousef said that Kashmir has never been the part of India nor it will. The walkout of Indian was a representation of the superiority of Pakistan's viewpoint.
Image source