Pakistan is considered as a center for the production of high-quality leather and leather products, with approximately 800 tanneries in the country actively involved in producing the finest hides from cows, buffaloes, sheep and goats. Pakistan's leather industry, is the second largest export industry after textiles, contributing around 5.4% of exports in 2020.
Pakistan has a large livestock population that plays an important role in Pakistan's economy by producing about 13 million hides and 47.4 million skins per year. The type of sheepskin used in Pakistan is superior in terms of fiber grain, material, compactness and density. Pakistan is an Islamic country having population of about 220 million approximately.
All Muslims celebrate Eid-ul-Adha and sacrifice animals once a year following the tradition of Prophet Ibrahim to sacrifice at least one of his cows, buffaloes, goats and sheep on this day. Muslims on Eid-ul-Adha always want to sacrifice the most beautiful animal in the remembrance of Hazrat Ibrahim. Therefore, due to slaughter of animals on such a massive scale on Eid-ul-Adha, large amount of animal hides are easily and readily available which can be bought by the tanneries.
These skins are usually given free of cost to Madrisa's and other registered NGO's and they sale them to earn money through it. That is how almost 60 – 80% of total raw material requirement of leather is fulfilled every year.
Read More: Enhancing Capabilities of Pakistan
Future of Leather Industry in Pakistan 
Owing to such massive production of leather hides and skins, Pakistan has an edge to perform better in leather industry. However, it was continuously declining in the previous years. Nonetheless, currently, according to a report released by the Pakistan Tanners Association (PTA), the increase in leather exports shows that the leather industry is improving gradually.
The data published by the Pakistan Bureau of Statistics (PBS) show that among the leather products, the exports of garments made by leather increased by 10.42 percent, rising to $139.100 million during the first 5 months of Fiscal Year 2022 as compared to the previous year when the exports were at $125.971 million.
Different Types of Leather in Pakistan:
You might have noticed that some leather products are quite expensive while others are comparatively cheaper. This is due to the basic fact that the prices of leather products depend greatly upon its manufacturing process, compactness, density and grain. Original leather is usually made by tanning rawhide and involves a complex process in which this natural material is processed by passing through various steps until it becomes the finest quality leather that can be used to make various luxurious items. The types of leather depend upon the manufacturing process, its quality, natural rawhide, and many other factors. Some of these types of leather are discussed below:
These are the most common types of leather found in Pakistan:
Top-Grain Leather
Split-Grain Leather
Full-Grain Leather
Corrected Grain Leather
Bonded Leather
Bi-Cast Leather
Faux Leather
Let's discuss each of these types of leather for furniture in detail.
Read More: The Economy of Pakistan
Top-Grain Leather 
Top grain leather is usually 1cm thick. However, since they are thicker, they have to be carefully sliced into thinner layers for further processing. The surface layer of the hide, which is the softest, velvety, most durable and can retain natural markings, is called the top grain. Meanwhile, all other remaining layers are referred to as a split grain.
Top grain leather is buffed and polished before it can be used for making fine quality products. Although, it goes under different manufacturing processes, still it is considered as one of the purest types of leather one can buy. It is flexible, long-lasting and perfect for both traditional and contemporary décor as well as other accessories. However, it is the most expensive one.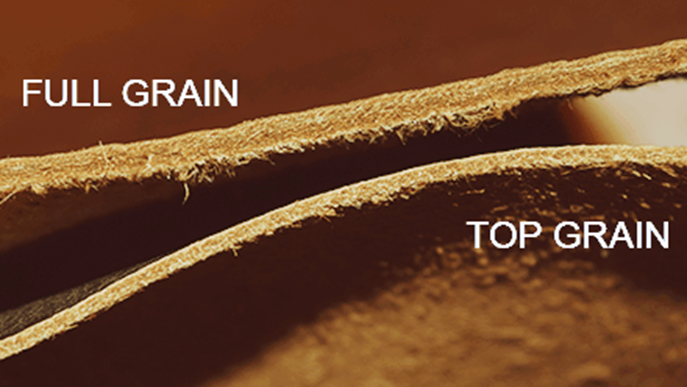 Full-Grain Leather
It is a rough version of top grain leather. Once the top layer is sliced from the cowhide, the animal hair is removed from the upper surface and the material is soaked in a natural dye. The full-grain material is not buffed or polished and it is kept in its original texture and form making it the most authentic and pure form of leather readily available for use.
As it is raw, it is very expensive and hard to find. The material of full-grain leather is a bit rugged but it tends to soften with time. It can be converted into top grain leather by buffing or polishing.
Read More: Why Southeast Asia Market Matters to Pakistan
Split-Grain Leather
After removing and slicing top grain and full grain, the remaining layers of the animal hide are called split grain. This material is harder and firmer in texture. It is also less long-lasting and difficult to maintain. It is usually available in low prices so, usually they are used to cover the areas of the furniture that are not readily visible. For example, the bottom part of the sofa or seat.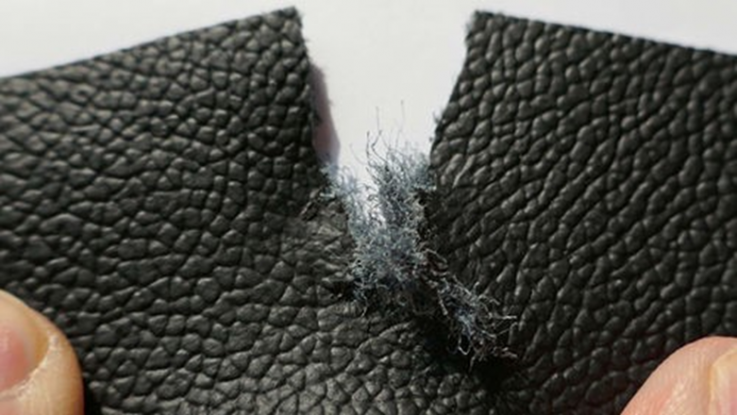 Corrected Grain Leather 
When top grain leather is sanded, buffed, polished, and embossed, it is converted into corrected grain leather. It has a natural-looking beautiful grain pattern.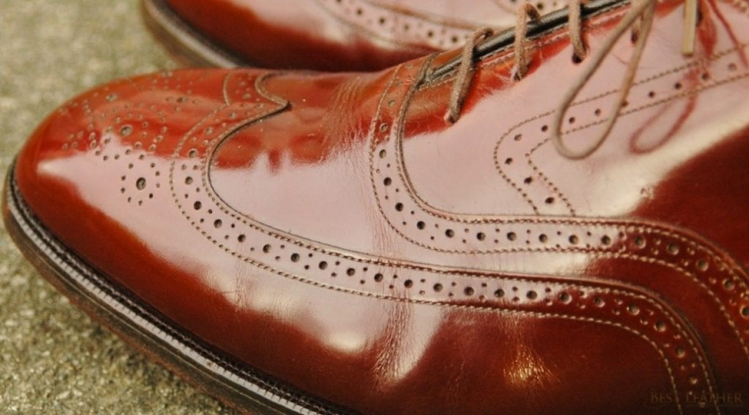 Bonded Leather 
Bonded leather is synthetic leather. It is made from the scrap of authentic leather and different bonding materials. It is an artificial composite material that only contains about 15 to 17 percent leather but still looks, feels and smells like the real leather. The materials of bonded leather are backed onto fabric sheets and are covered with thin texture film of this material to make it look like pure leather. It is less expensive and used widely. It is also environmental friendly as waste product is used.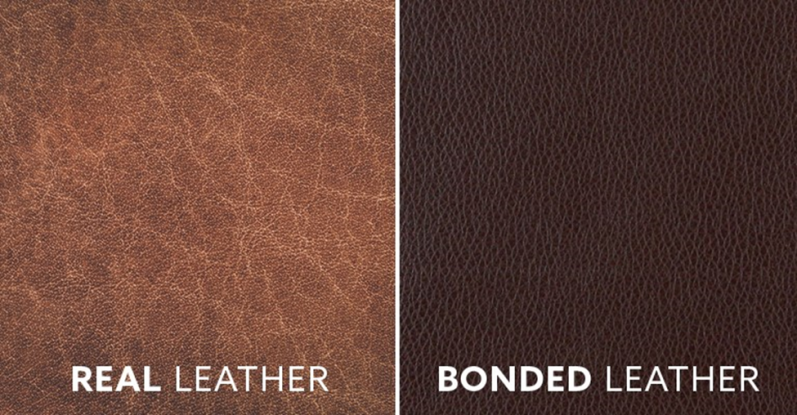 Bi-Cast Leather 
When split-grain leather is gone through further treatment to look like top grain leather, it is called bi-cast leather. In bi-cast leather, a coat of polyurethane is used to give it a soft and plain appearance. Therefore, products made up of bi-cast leather are cheaper and also widely used. It has one of the disadvantage that it can start to peel off and can crack after sometime. So it is not durable.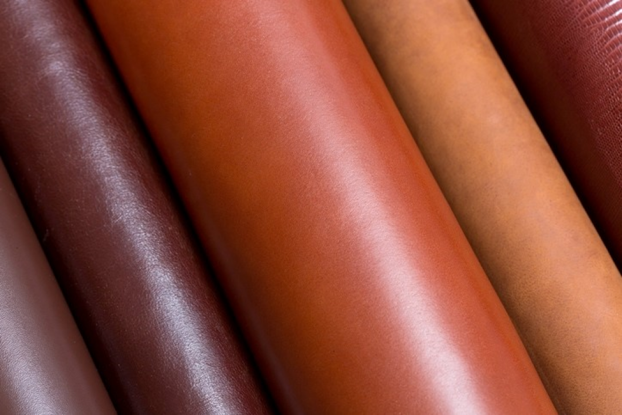 Faux Leather 
Faux leather, widely used to make clothes including pants, jackets, coats and purses. It is fake or artificial leather, synthetic substitute to the actual material. Usually, it does not contain any animal hides, yet it has a very genuine leather like appearance. High-quality faux leather doesn't crack or peel and it is durable. It is also very tough, easy to clean, smooth, and can last for many years. The only disadvantage is that it can be a little uncomfortable as compared to original ones. This type of leather is usually used for making car seats, long coats, pants and affordable furniture items.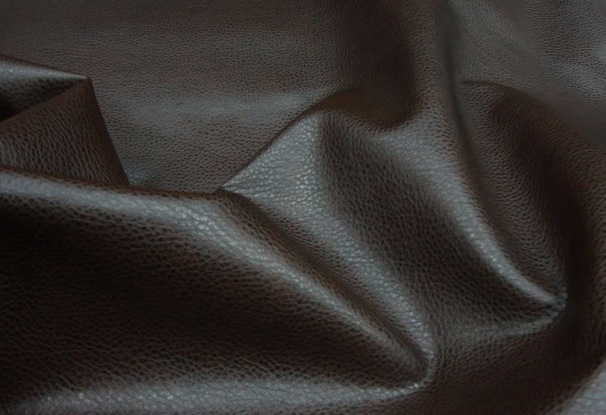 Read More: Strategies to make Pakistan a Prosperous Country
How To Store Real Leather 
After looking at all he types of leather, lets us explore how to store real leather. Leather requires proper storage and when done correctly, will last for decades in perfect condition. The two most common and widely used methods of tanning leather are vegetable tanning and chrome tanning. Veg tanned leather is quite delicate. When exposed to light especially sunlight it burns slightly just like human skin. The leather may darken in areas exposed to any type of indoor light or sunlight. However, here are some of the steps to store leather properly:
Store in lightproof or lowlight environment.
Wrap with heavy dark color paper to keep light away.
Store in less than 55% humidity.
Never wrap in plastic, it can result into mold formation
Never store on cemented floor which is carpeted because it attracts moisture the most.
Never fold leather always roll up otherwise, it will break.
Always roll saddle wool skins on the inside.
Always store oily leathers and non-oily leathers separately.
Place dyed or colored leather separately from other stuff.
Keep children away it can damage leather by touching again and again
Avoid metal contact at all costs especially ferrous metals to keep leather intact.
Store rawhides carefully because salted surfaces attracts rodents and stains everything.
Never store different types of leathers in same storage box or bin.
Never put wet leather or wet hides into storage boxes always wait for them to dry.
Leather is very expensive item and in order to gain maximum profit, it must be stored properly. It is delicate and easily ruined, therefore, care must be taken.
Where Are Leather Goods Made In Pakistan? 
In Pakistan many industries are working on leather production making Pakistani leather goods which are world-renowned including products like wallets, cardholders, clutches, etc., premier quality, tailor-made, customized leather products like Jackets, Shoes, Wallets, Bags, Purse, and Belts etc. Some of these industries are listed below:
Mont5: Making Leather Jackets
Leather Point & Fashion View: Specialized in leather products leather jackets leather fashion accessories like leather bags, leather shoulder bag, leather purses, leather gloves and leather wallets and custom clothing.
Corio: Customizable Shoe Manufacturer
The Hand Made: The Hand Made is a hub & tech based E-mart for handmade leather product lovers
Markhor: Premium quality leather shoes.
Auroch: Making high quality, handcrafted, vegetable tanned leather wallets, thin leather wallet and leather card wallet
Bastay: Deal in faux leather bags especially ladies handbags
Vampvelt: Fine leather footwear
Bear Necessities: Leather messenger bags, satchels, totes, leather wallets, cover, purse and more
MCCVANI: Leather wallet and beautiful handbags
Essential Element: Leather Handbags with the latest designs at very affordable prices
Vintage Leather: Offers a wide range of Genuine Leather Products
Read more: Industrialization in Pakistan and its Impact
Which City Is Famous For Leather In Pakistan? 
Sialkot, Punjab is worldwide known as a manufacturer of quality sporting and surgical products, leather goods, sportswear, and musical instruments produced by local craftsmen. Over 200,000 people are directly or indirectly involved export activity, the city's export revenue is about US$2.2 million. Sialkot has been a town very famous for the manufacture of leather and leather goods for years. Leather was originally produced for the manufacture of footballs about 100 years ago. Later, production of leather gloves began in the early 1970s, followed quickly by leather clothing.
In the 1980, synthetic leather replaced natural leather in football production. As a result, tanneries that were making hides for soccer manufacturers switched to production of leather for gloves, clothing and other leather accessories. This led to the advent of leather product manufacturing Industry in Sialkot. Previously, Karachi was a major cluster of leather clothing that has a strong presence in North America and Europe but now Sialkot is also becoming popular. Currently, Sialkot is involved in the export of Pakistani leather goods, gloves, Club wear to about 65%, 90% and 70% respectively.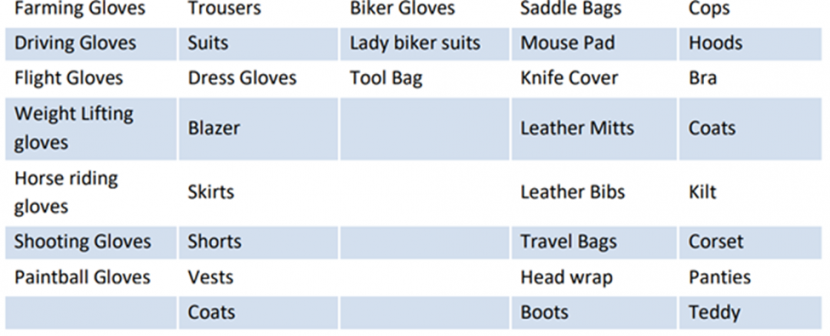 Pakistan has a huge prospective potential in producing and exporting leather and leather manufactured products. Currently, Pakistan utilizes only 50 percent of its tanning capacity and 50 percent still needs a proper focus and consideration. Pakistan needs to address different problems that comes in way to fully utilize leather industry, such as the lack of skilled labor, advanced machinery, and lack of supporting industries.
To overcome all these problems, Pakistan needs to focus on specific training programs related to this sector for the labor force as well as industrialists. Also, a joint project with other countries like China and Iran can prove lucrative. Moreover, Pakistan must focus on lowering the cost of doing business and bring about ease of doing business so that people may invest and that the products made in Pakistan can compete in the international market.