Dr. Amjad Saqib is the owner of Akhuwat Foundation Pakistan. It was founded in 2001 and has evolved from a historical and philosophical discourse into a practical model of poverty eradication. Amjad Saqib was a Civil Servant for district management group (DMG) prior to founding Akhuwat foundation. While he was serving as General Manager of the Punjab Rural Support Program (PRSP), he observed the devastating effects of poverty and vowed to dedicate the rest of his life to relieving the suffering of the poor.
To make this dream come true, he along with his friend desired to create a microfinance institution, one where loans were given without any interest. He knew that to empower the poor it is important to support and empathize them. Because of Dr. Saqib's earlier experience in the microfinance industry, he offered to design, organize, and implement the interest-free program. The program was named as Akhuwat. This group of humanitarians were later joined by other people and turned into Akhuwat's first Board of Directors, with Dr. Amjad Saqib as the Executive Director and Chief Executive Officer.
Akhuwat foundation's microfinance core strategy is based upon the Islamic concept of Qarz-e-Hasna, a term used by the Qur'an that literally translates to "a beautiful loan". The concept behind is an attempt to revive the same pledges and harmony that Mawakat had as a result of the Prophet's migration from Mecca to Medina.
Akhuwat foundation Pakistan offers several programs like
Akhuwat Islamic Microfinance
Akhuwat Education Services
Akhuwat Clothes Bank
Khwajasira Support Program
Akhuwat Health Services.
Read More: Edhi Foundation in Pakistan
Akhuwat Education Loan or Akhuwat Student Loan
Akhuwat is a non-governmental organization that provides interest free student loan to the middle and lower middle class. Akhuwat has launched its student loan scheme for educational purposes. Through this scheme, students can get an interest free student loan in Pakistan up to Rs.25,000. This scheme is named as "Education loan". Students all over Pakistan can apply for Akhuwat loan for education to pay their fees/dues and buying study material including books and other equipment. The Akhuwat education loan can be applied by both, the students as well as their parents.
Akhuwat has introduced this education loan scheme to reduce the dropout rate. Both male and female students can apply for these Akhuwat student educational loans. Criteria for loan provision is easy as well.  Students can get loan in almost 3 weeks. The borrower will have to provide two individual guarantors who would vouch for them. One of the two guarantors can be from borrower's family as well. Akhuwat Foundation Pakistan also offers internship program for four weeks.  
Akhuwat Marriage Loan
The Akhuwat Marriage loan is available for such parents who are unable to afford or face the difficulty to bear the expenses of marriage ceremonies and dowries of their daughters. This loan can be applied by the parents or by the person himself. The amount of the loan ranges from PKR 10,000 to PKR 50,000. The duration from application to grant of loan is about 10 to 24 months. It takes 0% profit rate and 0% interest rate, which means that this loan is completely interest free. The initial fee application is only PKR 200 which is quite reasonable. After the provision of loan, there is no hidden application fee or any other kind of charges. However, there is a mutual support fund contribution of 1% of loan amount applicable.  
Akhuwat Loan Eligibility Criteria
Following general points are necessary for eligibility of the loan: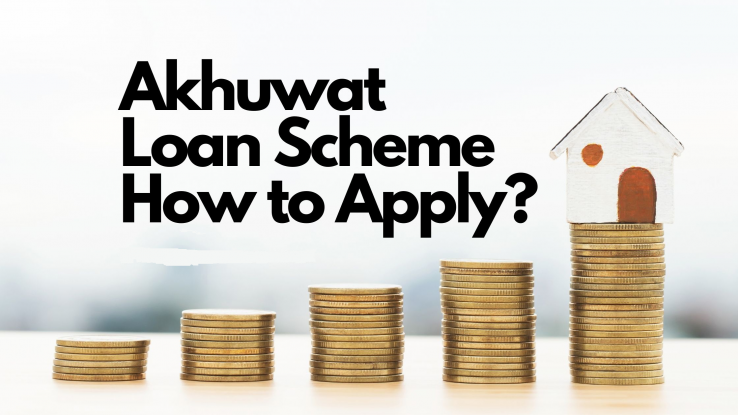 Applicant must have a valid CNIC. 
Must be between 18-62 and can run/initiate business 
Applicant must be economically active. 
Applicant must not be a part of any criminal activity. 
Good social and moral character in his community. 
Applicant should provide two guarantors other than family members. 
Applicant should be resident within 2-2.5KM radius of operational area of branch office. 
Akhuwat University
Akhuwat College University (ACUK) is in Kasur Punjab. It is associated with University of the Punjab (UOP). It offers 4 years bachelors programs in BS-Economics and BS-Information & Technology. It is run on the principle of Mawakhat, where highly professional and committed faculty equip students with the skills of 21st century and train them for future leaderships. They also offer need-based scholarships covering tuition fee, free medical, hostel accommodation, meals, stationery and uniforms.
Akhuwat University Admission Office Contact no: 0333-4765707 
Visit website at: https://akhuwat.org.pk/akhuwat-education-services-aes/ 
Akhuwat University Faisalabad
Akhuwat Faisalabad Institute of Research, Science and Technology (FIRST) is located at Chak 250 RB, Faisalabad. It is about 30-minute drive from the city center and 15-minute drive from Faisalabad International Airport. The main goal of the Institute since its establishment (2005) is to provide quality education in the natural sciences and technology and to encourage applied and basic research in the country. It is affiliated with the University of Health Sciences in Lahore (UHS). The institute currently covers an area of ​​around 42,000 square meters and meets the requirements of the BS degree program. It has a faculty of about 15 instructors with 6 PhDs, including famous scientists.  
Read More: Top Organizations Providing Free Medical Care in Pakistan
Biotechnology is vital for the sustainable development of the country. Biotechnology is presently being used in many areas including agriculture, bioremediation, food processing and energy production. DNA fingerprinting is now a common practice in forensics. Production of insulin and other medicines also involve biotechnology. In agriculture, biotechnology is used in genetic engineering to produce plants that are resistant to insects, weeds, and plant diseases.
It is the first Institution in Pakistan to provide a focused and dedicated research program in Biotechnology and our mission is to develop the top biotechnology professionals to meet the needs of our country. Akhuwat first is working on providing excellent lab equipment for the students to conduct their experiments and a topnotch library with quality books imported from abroad to gather latest knowledge of their field. In order to get further details related to admissions in Akhuwat FIRST, visit: https://www.akhuwatfirst.edu.pk/admission/ 
Given below are some of the important details related to Akhuwat Foundation Pakistan: 

Akhuwat Foundation Pakistan Head Office contact number: 
+042 111 448 464 
+92 42 35122743 
Akhuwat Foundation Pakistan official website: https://akhuwat.org.pk