Saba Qamar said in her recent interview that she does not believe in feminism but gender equality. Facing some backlash for her statement she responded to the criticism.
In an interview with Samina Peerzada in her Rewind at Home web series, Saba Qamar opened up her views concerning the feminism that is quite common in Pakistan these days. However, people have some objections to her this statement of being against feminism.
"We're still stuck in male, female, feminism. I don't believe in, you know… I believe in gender equality."
The term Feminism itself is gender equality that deems on to have equal rights and equal priorities to both men and women. But according to the star of the Hindi Medium, she believes in gender quality but not in feminism.
"Men and women are equal. They feel hurt equally. It's not solely a man's responsibility to get five sisters married. In Pakistan it happens that one man has 10 mouths to feed, we have to change that. We don't have acceptance, we are not taught otherwise." Qamar said.
Saba Qamar has always been a shining star, an outspoken woman and known for her unapologetic stance. The star after facing some backlash for her stance responded back to people twisting her statement. To clear the air and respond to the criticism, she took to Instagram and shared an Instagram story saying, "No matter how carefully you choose your words, they'll always end up being twisted by others".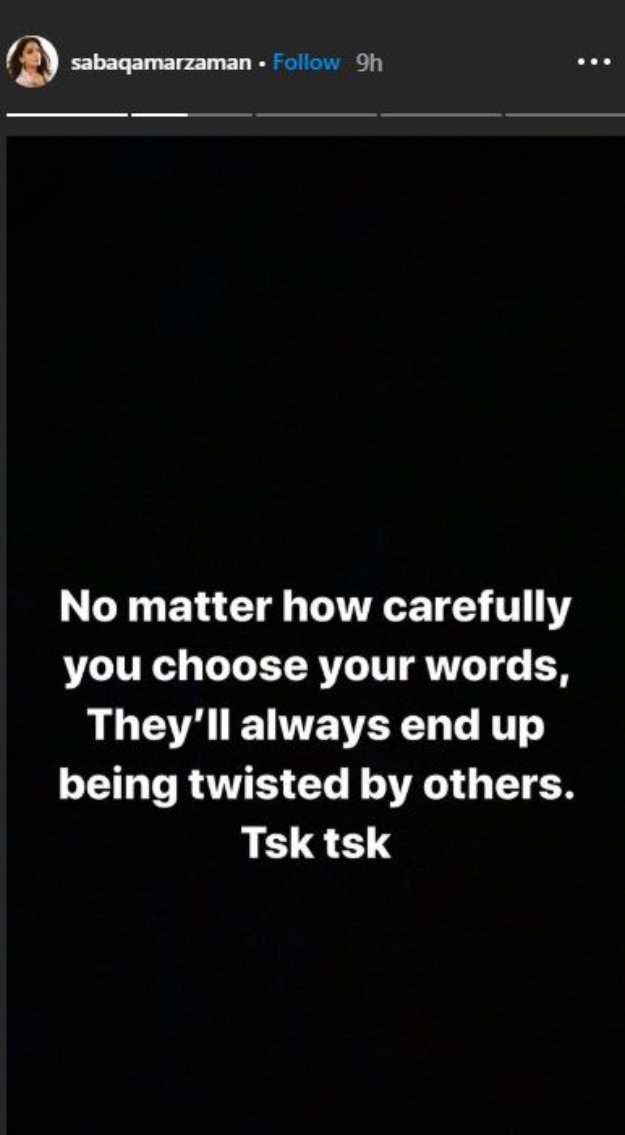 Moreover, she shared her experience regarding working with late Bollywood star Irrfan khan and her views of marriage as she said, "I would never marry a stupid man. Someone who argues, someone who fights, I cannot stand that". "I want to live life, not just spend it", she said in the same interview with Samina Peerzada.
Image source link