Assessing the true market value of a property can be very difficult, whether you are looking to buy or sell a property. You need to calculate carefully and arrive at a reasonable valuation that the market will support and not force you to sell the property at a loss-making price. This blog provides a detailed overview of the real estate appraisal process and how a property's value is determined. So, let's get into this discussion! 
Importance of Property Assessment? 
One of the most important factors to consider when valuing or assessing a property is to gauge the recent sale of comparable homes in the neighborhood. These homes can be distinguished by the same number of bedrooms, square footage and total plot size. A real estate agent will probably determine the price of your home by looking at all the aspects of a recently sold home that are comparable to it and what differentiates it from other homes on the market. 
The following factors play a key decisive role in the valuation of real estate: 
Fair Market Value: "Fair market value" is a concept that mentions the price at which an asset can be sold on the open market based on how it relates to the price of other properties in the same area or neighborhood. 
Read More: Advantages and Disadvantages of Living in Apartment  – About Pakistan
For fair market valuation, you need to consider those properties who are selling properties similar to yours (e.g. same number of bedrooms and bathrooms, same plot size, same outdoor space, etc.).  When hiring a real estate agent to sell your home, the agent will first research similar sales in the area to determine the price a buyer is willing to pay for a property similar to your home. 
Valuation: Your home's valuation, which is included in comparable sales data, is different from the market value. A certified appraiser will consider your home's location, size, condition, and any changes you may have made to determine the value of your property. 
When a borrower buys a property or refinances a mortgage, the mortgage lender looks at the valuation to determine how much to offer the borrower. 
Things to Consider During the Home Valuation Process 
Consider the following things while you are to determine the value of your property.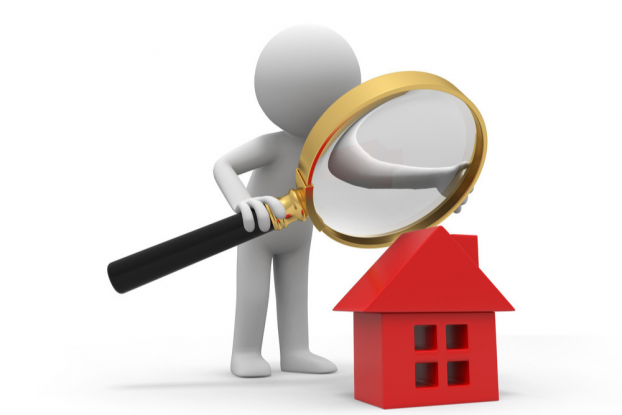 The Internet Is Your Savior: 
Research on the internet is one of the easiest ways to accurately estimate the value of a home. This method is used by quite a few dealers, builders, and sellers. 
You can see inside and outside images of the property, along with information about the location, size of the house, number of rooms and other relevant information. 
Read More: Importance of Paying Taxes and Property Taxes in Pakistan  – About Pakistan
Have Knowledge About Online Real Estate Portals: 
In Pakistan, there are certain real estate websites that have details of recently sold homes on their websites. Before you call or go to the office, you should search online first. This is a great first step. This way, you don't have to spend a lot of effort and time just figuring out what information is accessible. These online real estate portals act as intermediaries between buyers and sellers and provide information on real estate prices. In addition, it provides pricing data for buyers and sellers.
Zameen.com, for example, is Pakistan's on of the first online marketplace, known among the masses for its competence, pellucidity and secure procedures. These online portals work in a way that if you want to know the appraisal value of his E-11 house for sale in Islamabad. Simply visit Zameen's portal and browse through the entries to get a brief summary and analysis of your problem areas. 
Competitive Analysis:
If you're planning to sell your home, most real estate agents offer a free comparative market analysis (CMA) if you want to win your business. 
To complete the competitive market analysis, the property agent collects information about recent sales of similar properties in the neighborhood. They value your property based on their similarity with the area as well as all the distinctive aspects of your home. It may also be provided by the buyer's agent on the property you own.
Experienced property agents monitor the market, examine property conditions, and familiarize themselves with the surrounding community while making decisions based on knowledge and the facts at their disposal.  
One must also consider using or having opposing ideas about the value of their home. Plus, if there aren't many sales in the area, or if comparable properties don't look very similar to your home, the estimate won't be as accurate. 
Look Around For Similar Properties: 
Achieving comparable sales prices is one of the easiest approaches to valuing a property without hiring an appraiser, but you should use your best judgment. Choosing the right comparison requires the use of an appropriate and well-structured strategy. You must consider alternatives a potential buyer might consider if the property you're selling isn't available.  
Read More: Tenancy Instructions for Renters & Landlords  – About Pakistan
Look around for properties that are similar in size, location, condition and improvements.  
If recent sales aren't enough, you can check the list price instead. However, please note that these prices may not be accurate.  
If you want to determine a credible market value for your home, you need to look at least three comparable homes.  
The situation becomes even more complicated when choosing qualities that are equal to each other.  
The following adjustments should be made to account for the differences between your home and comparable properties.  
For example, it is outdated to raise the price of an equivalent property if it has more bedrooms than your home, or lower the price of an indoor equivalent property. Market conditions can vary greatly.  
In other words, the amount you add or withdraw depends on these changes. After adjusting the settings, examine the highest and lowest comparative values. Your home could be worth somewhere in the middle of the spectrum. 
Get Yourself an Evaluator: 
Often when someone buys a property, the bank will request an appraisal at some point before the loan underwriting process is complete. As a seller, you don't have to have an appraisal, but it's a very good idea if you don't want to have any doubts about the value of your home when you're ready to put it up for sale. It is the appraiser's responsibility to provide an objective evaluation based on a thorough examination of the property in consideration.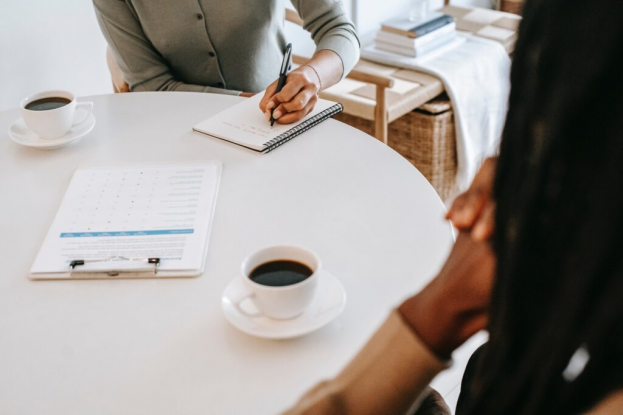 They do this by actually going to the property and looking at comparable homes that have been sold previously or are currently being sold. Things that appraisers usually look for include: 
Neighborhood house Location.
Whether the home is on a floodplain.
The state in which the property's various utilities and facilities are located.
The type of foundation used when the house was built
Condition of attics and basements, as well as heating and air conditioning systems, walls, windows and doors.
Does the home have features such as fireplaces, patios, and pools?
Structural improvements or repairs already made Determine if further structural improvements or repairs are required
The condition of all appliances, including warranty. The appraiser will also consider the home's past sales history and an estimate of what it would cost to replace the home if it were completely destroyed.
Concluding Remarks:
In a nutshell, there is no foolproof way to estimate the value of a home. For this reason, various websites can give you a more informed perspective on the value of your home. For example, you can get CMA for free and use the services of an online home appraiser to do your own research.  
Read More: How to check property ownership in Pakistan online – About Pakistan
By adding and averaging the final numbers collected, you get a more realistic picture of the value of your property. Ultimately, though, the most reliable home value estimates come from professionals who take the time to properly evaluate your property based on many variables. All valuation methods are valuable in providing a sense of your home's value, but the most accurate sources for estimating value are a surveyor and/or an experienced real estate agent. 
A qualified professional has an advantage in the appraisal process because machines cannot assess intrinsic value or take into account the condition of the home and any modifications that have been made.