Over the past decade of the Chinese leader, President Xi Jinping has transformed China into something that one has never seen since the regime of Mo Zedong.  
His rule has brought about unprecedented changes in China. It has carved out widespread corruption and reduced poverty. It is also world to build a massive military along with a more aggressive foreign policy. 
President Xi Jinping: The Most Authoritarian Leader After Mao
Since taking office as party leader, Xi has overseen a wide-ranging crackdown on corruption that has reached the top level of the party. Critics have labeled this corruption crackdown as a political purge. Under Xi's rule, China has also observed increasing infringements on its liberties and freedom. 
Uighur
In the Xinjiang Uighur Autonomous Region, human rights groups believe the government has detained more than one million Uyghur Muslims in so-called "re-education" camps in recent years. China denies claims from the United States and others that China is committing genocide in any region.  
Hong Kong
Beijing's influence over Hong Kong has grown even under Xi. It has also been in process to reintegrate Taiwanese Islands into People's Republic of China. President Xi ended the pro-democracy protests by signing the National Security Law in 2020. The National Security Law is a blanket edict that gives Beijing the power to re-establish life in a former British colony, what it sees as secession, overthrow and collusion with the call of foreign forces. Maximum life imprisonment. 
The law resulted in mass arrests of prominent pro-democracy activists and politicians and the shutdown of well-known news outlets such as the Apple Daily and Stand News. 
Taiwan
Under Mr. Xi's leadership, China has also increased its interest in Taiwan's autonomous island, pledged to "reunify" it, and threatened to use military force to block moves toward formal independence in Taiwan. 
Given China's power and influence, the world will be watching Xi enter his third term as president. The 69-year-old, with no apparent successor, is arguably China's most powerful leader since Mao Zedong's death in the 1970s. 
Read More: Catastrophic impacts of climate change around the World – About Pakistan
What can be the future prospects of policies by Xi Jinping?  
In a detail report to Congress, he outlined and described that would be the step for the next five years. The basic point is that Xi Jinping intends to keep his tenure despite slowing down and it also some controversies about Xi Jinping's foreign policy. 
Corruption Crackdown by Xi Jinping
Talking about the reforms within China, one of President Xi Jinping's prominent steps is the unlimited dismissal of high-ranking officials of the Communist party, including government and military officials, including high-ranking party officials and PLA journals on the basis of corruption charges.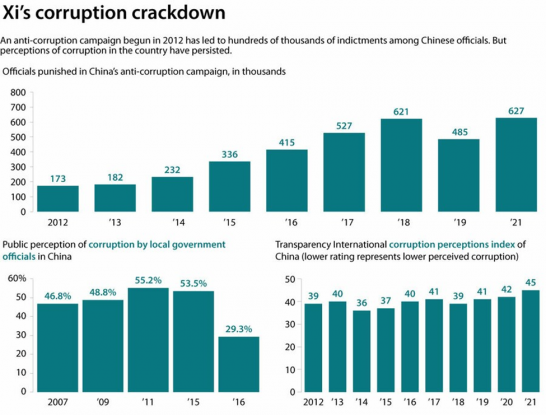 Since the past three decades leading up to President Xi Jinping's rise to power in China in 2012, the market of China has faced huge economic reforms, which were unfolded without responding, an increase in political accountability and transparency process. This has definitely led to an outburst of corrupt practices in China.
For Xi dishonest and greedy officials in public offices, are the major obstacles in his attempt to strengthen Communist party rule, which is considered as a prerequisite for Chinese progress. Yet it did hold accountable to a lot of people over the past few years. Overall, President Xi Jinping used anticorruption pressure to clear out, political rivals, nurture allies and consolidate power in his own hands, however, he was domestically popular as well.  
Income, Inequality, and Economic Growth Of China
Under President Xi Jinping, China has made great strides in reducing and alleviating extreme poverty, bringing the incomes of almost millions of people above the country's official poverty line. President Xi declared the eradication of extreme poverty in China in 2020, which turned out to be as a historic achievement for China. This policy made Xi popular among poor and rural Chinese people.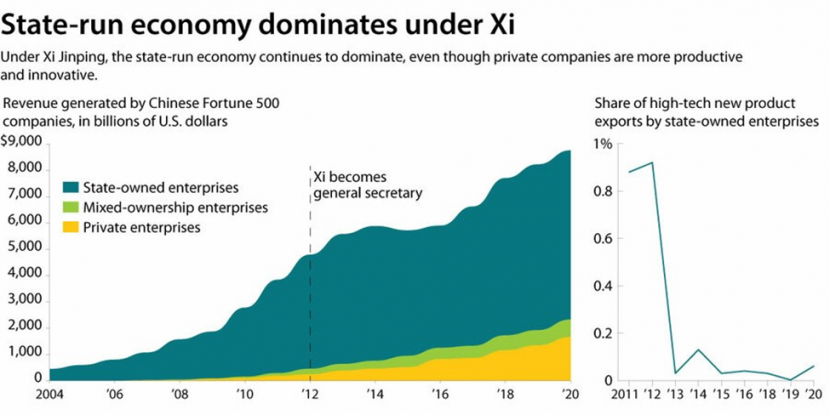 The income inequality still wide, and during China's boom end in 2020, almost 600000,000 Chinese still had a monthly income of about 1000 yuan. President Xi wants to remove the divide between China's haves, and have nots with his shared prosperity policy, which is supposed to be the main focus for the next five years.
He said, "We will promote equal opportunity, increase income for low income earners and expand middle income earners"
Furthermore, the recent developments and the initiation of One Belt One Road (OBOR) initiative has also been seen to be the reason behind upsurge of Chinese economy. China Pakistan Economic Corridor (CPEC) which is a project of OBOR has also shown prospects to add up to China's economy to a large.
However, Chinese and foreign entrepreneurs are concerned that President Xi effort to bring down income inequality will definitely come with some abrupt and uncomfortable regulatory measures and adjustment programs. Four instance last year's crackdown on China's top performing tech companies, lost hundreds of billions of dollars in value virtually overnight.
President Xi Jinping has also ruled out a policy of favoring China Street and economy over the private sector and rest upon the state ownership, instead of privatization. These are serious obstacles in the way of economic development of China. 
Military Spending and National Security
Military spending of China soars up to around $252 billion in 2020. This is the second largest economy of the United States. China is currently seeking modernization and military upgrades.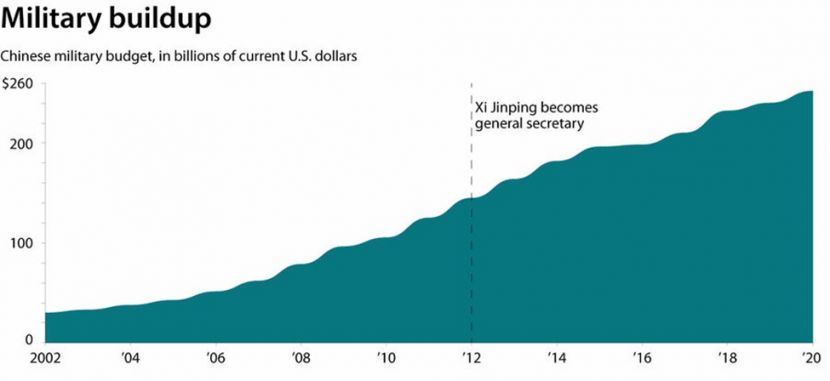 President of China has promised to speed up the goal of developing the People's liberation Army BLE of China into world-class military by the year 2027, which would be the hundredth anniversary of Peoples liberation Army (PLA). While building a "strong system of strategic deterrence," China said it would "strengthen military training and strengthen all-round combat readiness," referring to strategic nuclear weapons in state media remarks. "We will work faster to modernize our military theory, personnel and weapons." 
The PLA's basic mission is to protect China's "core interests," including its huge territorial claims to the South China Sea and Taiwan, President Xi said.
Over the past decade, President Xi has increased pressure and put efforts to unify mainland China and the autonomous island of Taiwan.
He out rightly promised that "the complete reunification of our country must be achieved, and can definitely be achieved!" drawing enthusiastic round of applause from party leaders.
Beijing has called for peaceful and nonviolent reunification of China and Islands of Taiwan, but at the same time said it would "never commit to renouncing the use of force" and intended at "interference from a group of minority separatists and outside forces looking for 'Taiwan independence'." said it was a warning. 
Read More: Coronavirus; Economy Getting Affected Worldwide – About Pakistan
However, as China ramps up pressure on Taiwan for reunification, air force invasions and large-scale military exercises around Taiwan have amplified, and Taiwanese polls show that public opinion is cooling against the ​​reunification process of the two. People are a bit reluctant because Hong Kong was imposed a draconian national security law in 2020, seen as undermining the autonomy promised under the "one country, two systems" formula which Beijing is also advocating for Taiwan. 
Diplomatic Issue and Foreign Affairs
China's foreign policy under President Xi has had mixed results. Meanwhile, China continues to expand its impacts and reputation in the global South. This is due to Xi Jinping's massive "One Belt, One Road" investment push, which has helped fill a major infrastructure gap in developing countries since 2014. President Xi also joined forces with other authoritarian states, most notably with Russia, building a close "unrestricted" alliance.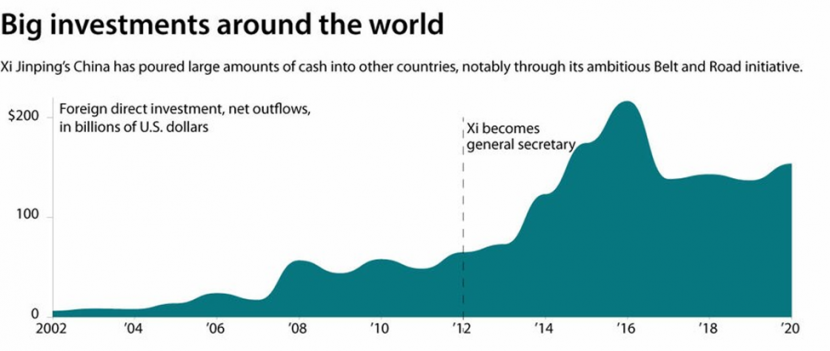 But Xi Jinping's more aggressive regional and foreign policies, and the unleashing of acrimonious "wolf warrior" diplomacy, have fermented Beijing's relations with the developed world in Asia and the West, especially the United States.
Therefore, China has been progressing ad emerging as the top economy of the world under the communist regime of Xi Jinping. However, there are some downsides to it as it has some reservations for free economy and business practices under its communist regime. Nonetheless, China is progressing day and night, it will soon emerge as the top most developed nations of the world as predicted by many.