On Saturday, the State Bank of Pakistan (SBP) made it clear that the ATM cash withdrawal limit was not limited to Rs 1,000.
The central bank claimed in a statement on Twitter that it positively discards the false message on social media that the ATM cash withdrawal cap is limited to Rs 1,000.
SBP does not execute any restrictions on the ATM withdrawal limit. It's up to Banks whether to place restriction on withdrawing limit or not, SBP added on Twitter.
Banks are agreeing on these limits," it further added.
2/2 SBP does not put any limit on ATM withdrawal limit. Banks decide about such limits.

— SBP (@StateBank_Pak) January 22, 2021
After social media users reported that they were receiving messages from their banks that the cash withdrawal was limited by the SBP, the central bank issued a clarification in response.
Read more: Person could face Rs5m fine, 5 years in jail for wrong depiction of Pakistan map: GoP
"Dear customer, as per State Bank of Pakistan directions, ATM cash withdrawal limit is restricted to 1000 PKR from 0000 hrs 23 Jan 21 to 0800 hrs 31 Jan 21," the False message circulating on social media.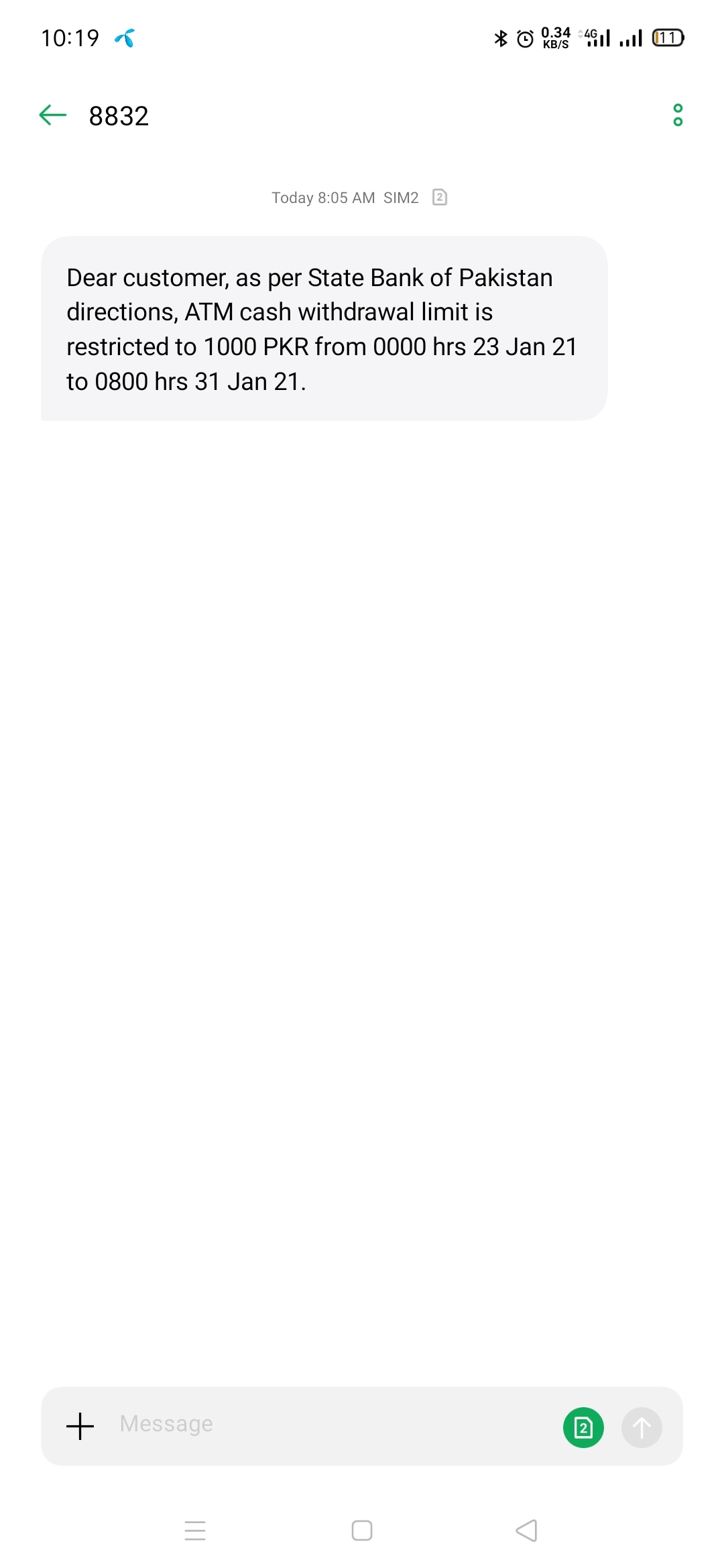 State Bank keeps Pakistan policy rate unchanged at 7%
The State Bank's Monetary Policy Committee (MPC) has agreed to keep the policy rate at 7 percent.
The MPC has given forward guidance, the interest rate forecast for future times, this time to raise investor morale.
The Governor of State Bank of Pakistan, Dr Reza Baqir in a press briefing revealed that today, Pakistan is in much better shape economically and therefore we can provide guidance. We see an interest in the future at this stage. And if improvements have to be made, it will be done in an orderly way.