Pakistani-Canadian vlogger Shahveer Jafry and fashion designer Ayesha Beig wedding ceremony took over social media by storm with people drooling over the perfect ring to the elegant decor and the gorgeous couple.
However, the YouTuber later took to his Instagram stories to complain about the photographers who covered his event. According to him, these photographers shared images and videos from his engagement without his consent.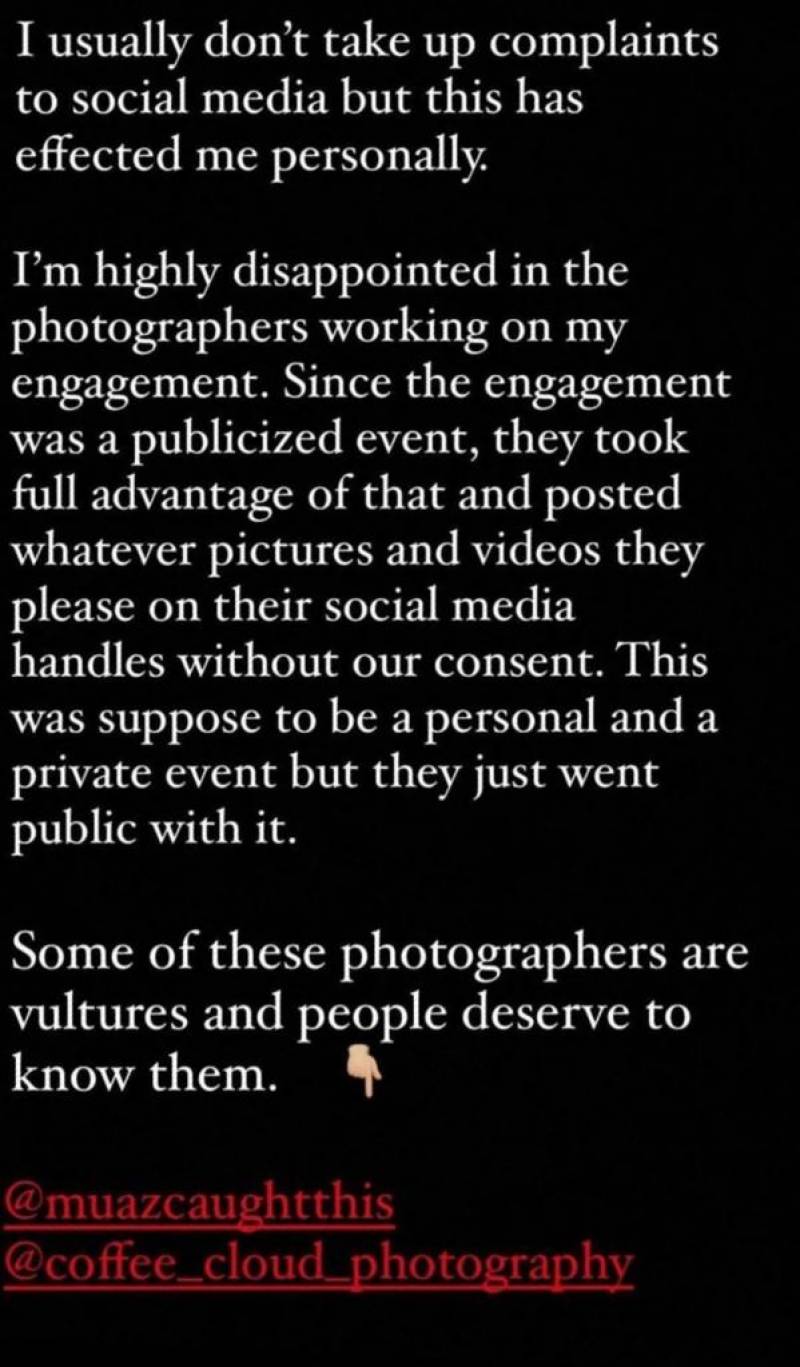 To which, the photographers responded that they did not upload a single picture without the brides consent, who had hired them.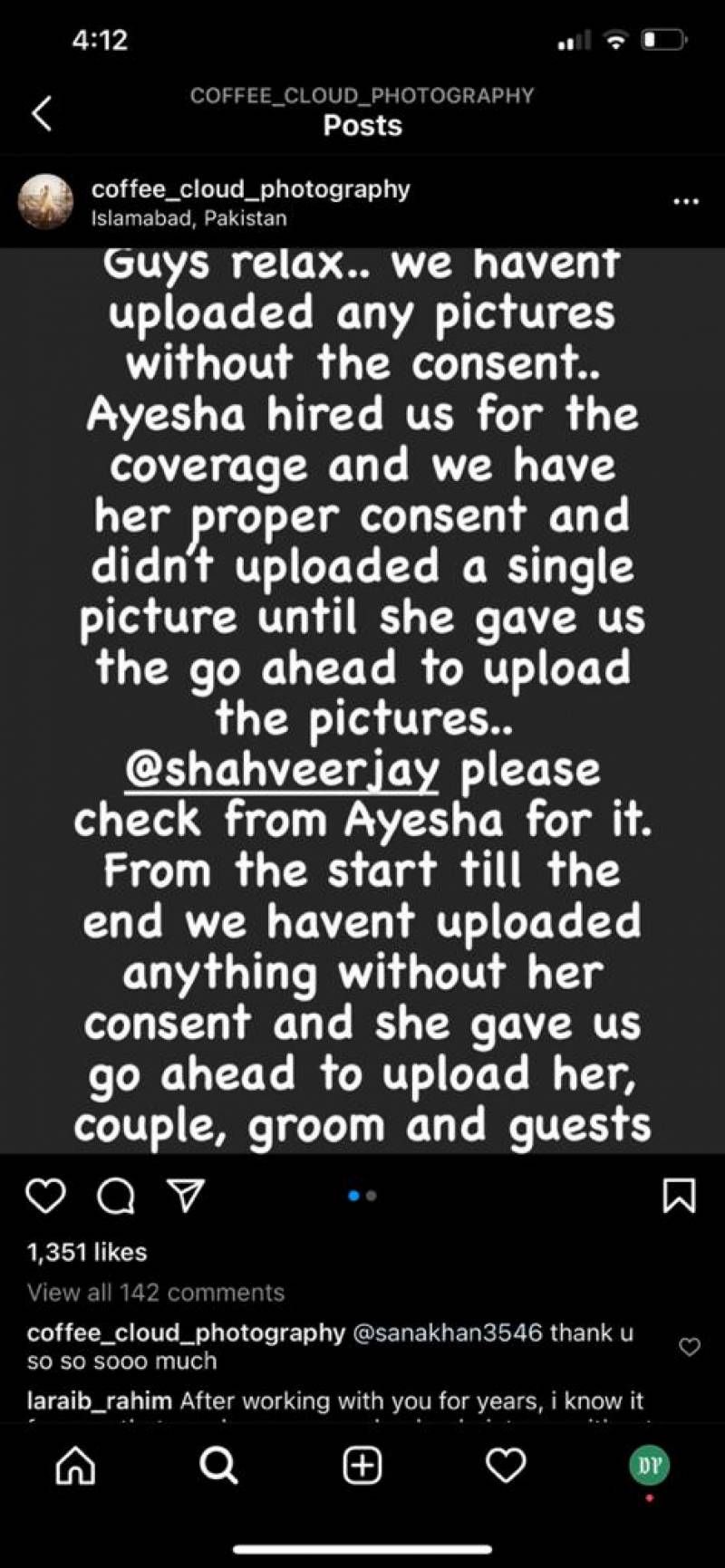 Later in an Instagram post, the Studio says they were "already on" to settle at getting public apology or check from their corporate lawyer over 'defamation'.
YouTuber Shahveer Jafry gets engaged
YouTuber Shahveer Jafry is the latest celebrity to get engaged. In a post on Twitter, Shahveer Jafry sent fans into a frenzy as he shared adorable snaps from the engagement. "We are engaged!" the caption read.
Fans, friends and netizens extended their love and prayers to the new couple for their future. Other eminent names including Zaid Ali T, Sham Idrees, Nilo Haq, Nimra Khan, Uzair Jaswal and Zoya Nasir congratulated the couple on their engagement.
Similarly, YouTuber Sham Idrees, who is also Shahveer Jafry's closest friend, also extended a congratulatory message via his social media.
In a post on Instagram, Sham shared a photo of himself posing with the newly-engaged from the event, smiling happily. In the caption, Sham took made a joke saying that his "baby boy is all grown up" and since Shahveer is no longer single, his daughter Sierra Idrees needs a new friend.
"My baby boy @shahveerjay all grown up! Engaged! So happy for you and our Bhabi. @officialsierraidrees needs a friend," the caption read.
Shahveer Jafry has gained popularity with his funny content on YouTube as well as his Vlogs also receive massive views. He had been invited to various shows and interviews, while, Ayesha Baig said to be a designer by profession. She runs an Instagram page named "Ayesha Baig Couture."