Usually, happiness is something that is abstract cannot be measured. However, United Nations has taken an initiative since 2012, and they're trying to figure out how to measure happiness. Since then, every year, the United Nations, sustainable development solutions network publishes its world happiness Report that shows the connection between happiness and development in different countries, and encourage the policymakers to put more effort and emphasis on happiness.  
1000 United Nations member states measure quality of happiness on a scale from 0 to 10. In order to measure the happiness, index the researchers take data from six areas: 
Life expectancy 
Social support  
Trust and corruption  
Received freedom to make life decisions  
Generosity  
Happiness Report is released and similar to the previous year Nordic countries were the one who were at the top. In this blog, we are going to discuss all of these top 10 countries one by one, going from top to bottom. 
Top 10 Happiest countries of the World
The list is given as follows from top to bottom:
Finland
Denmark 
Iceland 
Switzerland 
Netherlands 
Luxembourg 
Sweden 
Norway 
Israel 
New Zealand 
Read More: Sustainable Cities and Future of Urbanization  – About Pakistan
Finland:  
Finland stood on 1st number on the list for the fifth year in a row. The country has the top most educational system across the world that is rarely beaten out by countries like South Korea, Japan, and Singapore. They have state funded education with best mentors and methods for teaching. People of Finland have reverence for their mentors. Their leaning methodology involves less focus on quantitative learning and more on experiential learning and equal opportunity.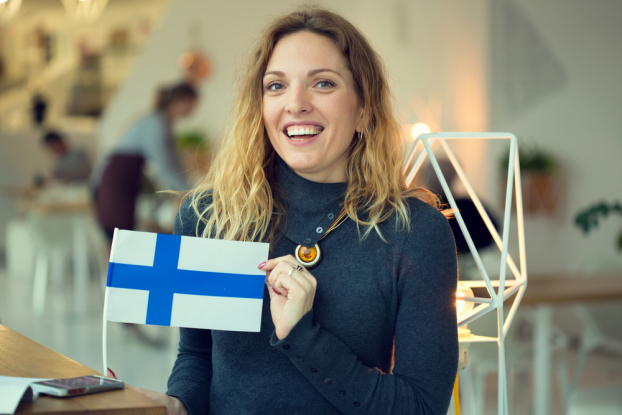 Denmark:
Denmark stands at second spot this year. Denmark has talked in all the metrics which account for happiness. Life expectancy, social support, engineer or city are among the top most metrics when it comes to Denmark. Furthermore, Denmark is highly committed to using renewable energy resources for them or Denmark. Happiness can also be accounted to increased trust in government, economic, security, freedom, work, life balance symbol, participation, and health security. 
Iceland:
Iceland is a small country where it is very easy to socialize with your friends and family, which contributes hugely to their overall happiness. They have a close knitted culture which is enriched and vibrant. Furthermore, there are several options to visit and roam around in Iceland, which also contribute to the overall happiness of people living there. Iceland is special emphasis on the well-being of people, their social welfare, education and health. 
Switzerland:
Switzerland is a country where everything is considered as beautiful and unique. People from all over the world with it with the land to enjoy the heavenly views there. Switzerland practices direct democracy, and as a result they can participate in their countries evolution with full vigor. It allows its residence to participate fully, and to make all the big decisions collectively. This leads to their happiness. 
Furthermore, we all are well aware of the fact that switch chocolate is worldwide famous. Regarding 23rd eating small amount of dark chocolate can release happy hormones. Therefore, it can be one of the reasons of Switzerland being on the list of happiness index. 
Read More: Countries With The Cheapest Internet In The World  – About Pakistan
Netherlands:
On the top 10 list of happiness index Netherlands is in fifth position. Are you bored rated that the young people in Netherlands, especially the children, are the happiest in the world with respect to education, well-being, safety security held and other social benefits. According to a report released by UNICEF, almost 85% of the children usually have their breakfast every morning with their parents which is a sign of happiness and positivity. This great start of the day adds to their happiness. 
Luxembourg:
On happiness index Luxembourg stands at six. With the population of under 6 lacs, small country offers its residents with high salaries and strong social security system, which helps its citizens after retirement.  Luxembourg has many births and privileges for its people. It has agreed healthcare system and excellent work. Life balance is observed there which leads to its happiness.  
Luxembourg is a lot of attractive places to visit as well, which acts as a cherry on top.  
Sweden:
Sweden is in seventh number on world happiness index. However, Sweden has the highest number of deaths related to COVID-19 among all the Nordic countries. Due to this it's ranking is dropped from 6 to 7 this year. Nonetheless is has been included as one of the happiest country in the world due to many reasons like higher GDP per capital, higher social equality, good education system which starts in kindergarten, 16 months of paid family leave, which is given to a couple after their childbirth. There is also a daycare facility due to which it is considered one of the best countries for women. People here have good work, life balance, which leads to their happiness.  
Norway:
Norway is at eight when it comes to happiness index. It has well integrated government welfare system and the kilometer system is also good. Norway manages its economy in a good way. The government of Norway provides social support to people and economic well-being which contribute to the overall happiness of the people.  
It is a scientifically proven fact that places near water makes people happy in Norway has a lot of scenic beauty with sea views. The country consists of some of the most beautiful deepest lakes in Europe. Therefore, it is a good place to visit and relax. This further adds to happiness of Norwegian people. 
Israel:  
On a scale of happiness index Israel ranks at ninth number. It was at 12th number last year. During COVID-19 pandemic, Israel was one of the few countries who vaccinated all of its residents very early. Furthermore, Israel is also considered as one of the healthiest countries in the world with least number of diet related deaths in the entire world. It has people with least diabetic, cholesterol, high blood pressure related diseases.  
Israeli people usually prefer Mediterranean diet, which can be enjoyed. There are thousands of restaurants in Tel Aviv, which is the culinary capital of Israel. 
Read More: Cosmology: The Study Of Universe – About Pakistan
New Zealand: 
During the COVID-19 pandemic, New Zealand had one of the lowest death rates which made it a top 10 country with respect to happiness. Besides this the people of New Zealand are very lively and friendly. This is due to the fact that people here are very satisfied in the workplace and their social lives. The prime minister prioritizes emotional and mental growth in 2019, the Prime Minister, Jacinda Arden introduced a well-being budget, which allotted billions of dollars towards the initiatives like supporting mental health problems, reducing poverty, education and other welfare programs.  
Furthermore, New Zealand has many outdoor places and activities with stunning landscapes.
What we can learn from them?
Work-Life Balance: 
Although income is considered as one of the most important factors in spreading happiness around the world, however, the happiest countries of the world are those where people have a healthy work. Life balance, socio-economic factors, plays a very important role in alleviating happiness, among citizens, globally, and also cost to reduce stress levels. But work life balance is really important and one of the happiest countries of the world are those which provide better job opportunities, healthcare facilities, reduction in wealth and income inequalities and investing in mental health services for public at large.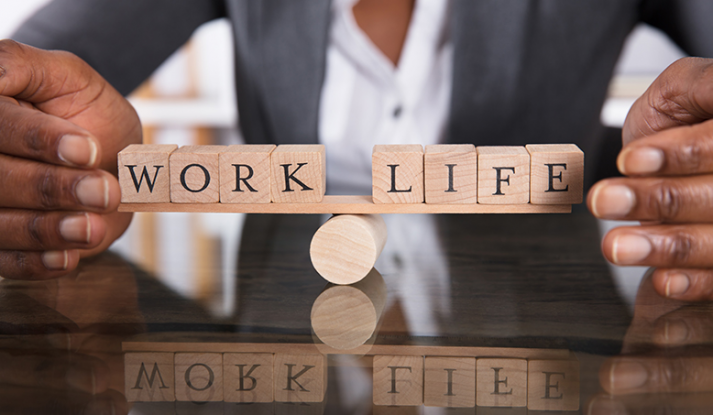 Psychological health at top: 
One of the happiest countries of the world is those where people are psychologically and mentally stable and satisfied. These are those countries where people get addicted to any drugs. Alcohol, gambling, cigarettes or even social media are given proper treatment. All of these things causing increased anxiety, and therefore causes degrees, in overall happiness among people. Therefore, in order to be happy countries must invest and focus on mental health and mental well-being of their citizens and children must also be given mindfulness programs in schools. 
Generosity:
Usually, people from the happiest countries of the world are really generous and friendly. They always try to get back to the society and try to be a positive influence for everyone around them. The happiest countries of the world are with people who are generously paying their taxes on time. They donate a lot of money, they do a lot of charity which makes society very positive and happening environment to be in.  
Helping others:
All the happiest countries of the world have one thing in common, people here help each other voluntarily. This helps to create a strong bond between citizens and therefore contribute towards a higher quality of life. These people are really satisfied by helping others in different tasks. These people are happier and are at a lower risk of depression. Therefore, other countries can learn from them, but helping others and reducing sorrows of others can bring about your own happiness.  
Enjoy nature: 
People in the happiest countries of the world enjoy nature to its fullest. These people are very lively and they always take time for themselves to enjoy the nature. They chalk out time from the busy schedules and try to spend it with your family and friends just to get some positive vibes instead of wasting time on useless activities.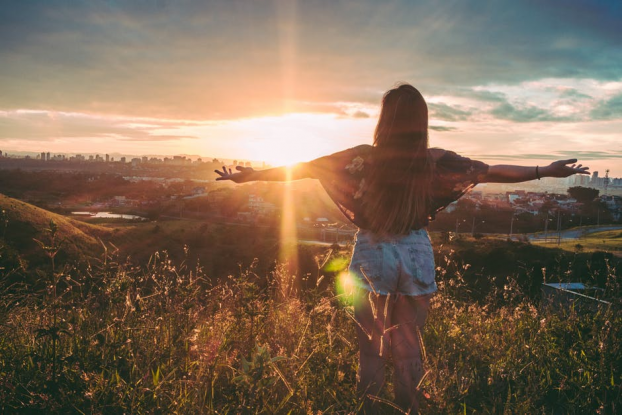 Spend Me Time:  
It might be considered as clichéd statement, but spending some Me Time can really help to increase happiness. People living in happiest countries of the world, usually get time to unplug and get themselves away from all the digital and social media. They do not overwhelm themselves with all these applications and gadgets. Instead, they want to enjoy themselves instead of relying on external factors. Furthermore, researchers found out that the idols who spent most of their time online are those who are the least happy. Therefore, these people should avoid screen times and focus on non-phone activities, including sleep, exercise and in person social interactions, which can bring about a lot of joy in their lives. 
Environmental factors:
Environmental factors, plays a huge role in contributing to the overall happiness of a country. A country who has a positive and green environment, spread happiness and positivity in mind of its citizens. Whereas those countries which are polluted and are not neat and clean does not give good vibes. Therefore, environmental conditions are also important in contributing towards overall happiness of a place. 
Read More: Stars, Galaxies and Black Holes: A Comprehensive Overview – About Pakistan
Welfare Programs:
World's happiest countries are focused on a lot of welfare programs for its citizens. They provide citizens with a lot of funds for retired people, pensioners, and old age benefits, recreational activities for kids, better laws and rules and regulations for all. Transparency and accountability are also their topmost priority.  
Therefore, we have seen worlds' happiest countries have many things which can be adopted by all other countries across the world. They can take a leaf out of these countries and lead themselves on the way to prosperity and overall happiness of people living in these countries. Happiness makes things easier and smooth therefore, it must be focused upon.