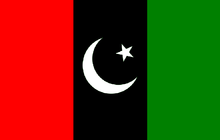 The Pakistan Peoples Party has formed a separate entity called the Pakistan Peoples Party Parliamentarians to meet the requirements of the new decree passed by military dictatorship. This is being done to meet the requirements of the new decree passed forty-eight hours earlier after Pakistan Peoples Party unanimously elected former Premier Benazir Bhutto as head of PPP on July 28 2002.
General Musharaf admitted to corps commanders this April that Mohtarma would sweep the October elections and he did not want to be at her mercy. He said he was holding the referendum to avoid asking Mohtarma for the Presidency. He justified the Referendum to secure his own Presidency so that he could hold fair elections. However, he still continues to rig the elections. For that purpose, coup leader Musharaf passed a number of Benazir. specific laws to prevent Mohtarma Benazir Bhutto from contesting the forthcoming elections. However, PPP and Mohtarma are determined that she will contest the forthcoming elections.
Leadership
Founder
Zulfikar Ali Bhutto
Zulfikar Ali Bhutto 5 January 1928 – 4 April 1979 was a Pakistani barrister and politician who served as the 9th Prime Minister of Pakistan from 1973 to 1977, and prior to that as the fourth President of Pakistan from 1971 to 1973. He was also the founder of the Pakistan People's Party (PPP) and served as its chairman until his execution in 1979.
Chairman
Zulfikar Ali Bhutto
Benazir Bhutto 21 June 1953 – 27 December 2007 was a Pakistani politician who served as Prime Minister of Pakistan from 1988 to 1990 and again from 1993 to 1996. She was the first woman to head a democratic government in a Muslim majority nation. Ideologically a liberal and a secularist, she chaired or co-chaired the Pakistan Peoples Party (PPP) from the early 1980s until her assassination in 2007.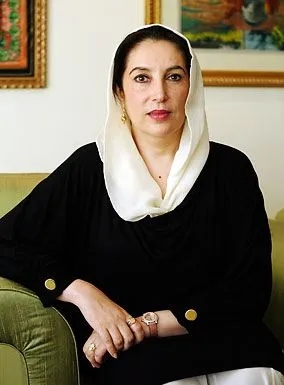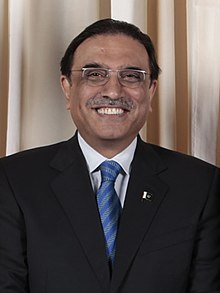 President
Asif Ali Zardari
Asif Ali Zardari born 26 July 1955 is a Pakistani politician who is the president of Pakistan Peoples Party Parliamentarians and was the co-chairperson of Pakistan People's Party. He served as the 11th President of Pakistan from 2008 to 2013, the first president born after Partition. He is member of National Assembly of Pakistan since August 2018.
Chairman
Bilawal Bhutto Zardari
Bilawal Bhutto Zardari (بلاول بھٹو زرداری; born 21 September 1988) is a Pakistani politician and the current chairman of the Pakistan Peoples Party. A member of the politically prominent Bhutto and Zardari families, he is the son of former Prime Minister of Pakistan Benazir Bhutto and former President of Pakistan Asif Ali Zardari. Bhutto Zardari became a member of the National Assembly of Pakistan on 13 August 2018 and contested for the 2018 Pakistani general election, however he lost the elections to Imran Khan.