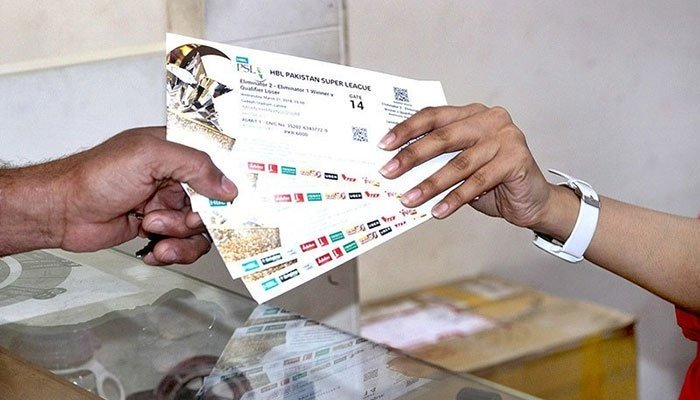 Tickets for PSL 6 the upcoming Pakistan Super League (PSL) season six will go on sale next week.
Tickets will go on sale for the opening ceremony and Karachi matches in the first phase, while tickets for scheduled league matches in Lahore will go on sale later in the next phase.
The schedule will be released later for the selling of tickets for the play-off matches and final matches in Lahore.
In the meantime, a plan to raise ticket prices for PSL 6matches is also being discussed, but the final ticket pricing decision will be taken in the next couple of days. Tickets will be sold via a local courier company; however, the management is also considering a proposal to sell tickets online.
Meanwhile, the cricket craze is about to begin on February 20 as defending champions Karachi Kings will be facing 2019 PSL champions Quetta Gladiators in the opening fixture,
The official anthem for the HBL PSL sixth edition is also released. Naseebo Lal, Aima Baig, and Teenage Stunners are featured in the anthem called 'Groove Mera.' The anthem represents the realities of the Covid-19 pandemic, according to the statement released by Pakistan Cricket Board (PCB).