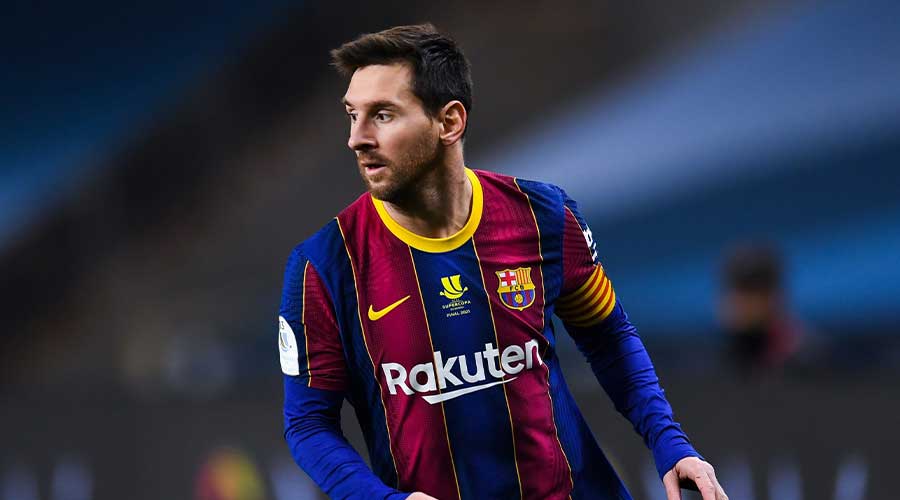 Barcelona captain, Lionel Messi is set to sue as many as five persons, who he believes leaked details of his $672 million (€555m) contract with the club.
Messi suspects former president Josep Maria Bartomeu; former vice-president, Jordi Mestre; CEO Òscar Grau; interim president, Carles Tusquets; and the head of the club's legal services, Romàn Gómez Ponti.
Last week, Spanish newspaper El Mundo published the full details of Messi's contract with the LaLiga giants which was signed at Camp Nou in 2017 that runs out at the end of this season and is worth €555,237,619.
Ronald Koeman said Lionel Messi didn't deserve his contract to be leaked to a newspaper, as the Barcelona head coach believed there was an attempt to "hurt" the superstar of Argentina.
It was already suspected that Messi had an exceptional salary in Barcelona, provided that many identify him as the greatest player of the most famous sport in the world today.
The leakage of the precise numbers payable to Messi created a sensation, coming at a time when troubled LaLiga giants Barcelona are estimated to have accrued debts of more than EUR 1 billion.
However, Barca's coach Koeman denied any possibility that Messi's deal is in any way linked to a financial hurdle facing Barcelona, maintaining that he "helped this club to make it very great".
In a matter of months, the club's record scorer, who netted his 650th Barcelona goal in Sunday's 2-1 victory over Athletic Bilbao, could leave on a free transfer.
And Koeman promised that the door would be shown if someone employed by Barcelona was found to have leaked private information.
"If you are part of the club, you have to help the club, the coaches, the players. If someone from the club has leaked this, they cannot have a future at this club," Koeman said.
"They are things that come out, that cannot come out. There are people who are interested in hurting Messi and Barca."
Messi is sure to have been disappointed by his personal information that made it into the public domain with the contract leak, but the six-time Ballon d'Or winner's record did not preclude his success against Athletic on the pitch.
Speaking after the game, Koeman expressed that "We have to try to figure out in the press how this may have come out and we have to concentrate on our job, that the team is good, and we cannot permit ourselves to lose consciousness on this situation."